Cook- Full Time, Parks' Place- Plymouth, MN
Are you passionate about preparing healthy meals for those who truly value your cooking? Are you looking for purpose and balance in your work schedule? If so, we have a wonderful opportunity for you!
Parks' Place, a new memory care facility in Plymouth, MN, is seeking a Full Time Cook to prepare delicious meals for our residents. We will serve three meals a day for our residents in our new facility and want you to bring your scratch cooking skills to our team.
SIGN ON BONUS:$1500.00
This is a Full Time position which allows 68 hour a pay period.
Listen to why Chef Shaun enjoys his role with our organization:
Cook Job Duties:
Displays and communicates with an attitude of courtesy and respect to all residents, families, and staff.
Maintains a clean, sanitized, and organized work environment.
Works under the direction of the Chef/Culinary Director.
Works within the department to provide quality and nutritious meals and service to residents, guests and employees.
Functions as a team member with other staff in the performance of all duties.
Prepares food items needed for meals using recipes and proper cooking/baking techniques.
Properly plates, portions, and serves all foods and beverages.
Cleans and sanitizes work areas.
Assists in maintaining adequate stock of all food and supplies needed throughout the department.
Assists with putting stock away from food deliveries.
Completes food prep for the next day and assigned cleaning.
Cook Qualifications:
1-2 years' experience in institutional and/or quantity cooking (banquet/catering) preferred
ServSafe Food Handler certificate
Ability to speak and read English
Basic math skills
Ability to work independently
Ability to follow instruction
Detail oriented
Ability to multi-task and work efficiently in a fast-paced environment with others
Parks' Places Offers:
As a Parks' Place Employee you'll not only become part of the family you'll have these benefits as well: Paid Time Off (PTO), Holiday pay, competitive wages, and access to credits to be used towards private health plans (available after 30 days full time employment).
About Parks' Pace, Augustana Care & Cassia:
Parks' Place will accommodate 36 residents and will offer meaningful, ability-based activities which help residents retain life skills and experience successes. Augustana Care will be providing the management and health care services bringing their memory care program that focuses on abilities rather than disabilities to the facility.
Cassia is an affiliation between Augustana Care & Elim Care. Cassia is a Christian mission organization with over 200 years of combined experience caring for those in need. We strive to inspire residents to live the lives that are most fulfilling to them. We take pride in the longevity of our management team and invite you to apply to learn more!
*** If you don't have a resume you can type in your work history. Just click Paste Resume to enter what you've typed up or to type directly into our system.
Cassia & Parks' Place are an equal employment opportunity/affirmative action employers Minority/Female/Disability/Veteran
​
Apply
Your application has been successfully submitted.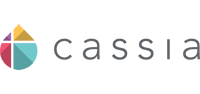 Serving all by following One