Cook- On-Call, Elim Wellspring- Princeton, MN
Are you happiest when you are cooking? Do you take delight in watching your loved ones enjoy food you have prepared? If so, we have a great opportunity for you as an On-Call Cook at Elim Wellspring! Join our team where you can use your skills to create delicious and nutritious meals for our residents!
Our 4-star rated, 105-bed senior care campus formerly known as Elim Care & Rehab Center of Princeton, is hiring On-Call Cooks to pick up shifts at our beautiful campus with highly trained professional, caring, and dedicated staff. Your passion for cooking nutritious and appetizing meals will be highly valued by our residents. Safety is our number one priority. Staff are provided with personal protective equipment.
Join our compassionate team! Here at Elim Wellspring, we value teamwork, unity, and collaboration. You can count on us to pitch in and help each other out. We care about you and want you to succeed, and will support you in any way that we can! Staff enjoy our mentoring program and we love to promote from within — there's plenty of room to grow in your career here! A lot has changed since we opened our doors in 1927 as the first Elim Care campus, but the compassionate care we provide for our residents has stayed the same. Don't wait and miss this wonderful opportunity to join our team!
This is an On-Call position working a varied schedule including weekends and some holidays. No late nights!
Share your passion with our residents- they will love your cooking!
Cook responsibilities:
Deliver exceptional service to residents by providing fast, friendly and excellent customer service to all guests.
Prepare and cook all meals to ensure adherence to recipes and quality standards. This will also include feature/specials and grill service.
Inspect kitchen for conformance to government and company safety and sanitation requirements.
Review planned meals and take note of special diet requests.
Observe and report on low stock or high-demand choices.
Assist in orders and schedules delivery of food and supplies from local vendors.
Observe and report on resident change of condition or changes in ability.
Participate in meetings and required training to maintain regulatory standards of food service at the community.
Cook skills and requirements:
Prior commercial cooking/ food preparation experience preferred, but not required.
Strong communication skills to interact with residents and staff.
Maintain confidential information.
Ability to stand for length of shift.
Team player willing to work in a fast-paced environment.
Selected candidates will be required to pass a background check.
About Us:
Cassia, an affiliation between Augustana Care and Elim Care, is a Christian mission organization with over 200 years of combined experience caring for those in need. We strive to inspire residents to live the lives that are most fulfilling to them. We take pride in the longevity of our management team and invite you to apply to learn more!
We take pride in providing compassionate care to our residents by focusing on our 8 pillars of excellence (Compassion, Integrity, Excellence, Innovation, Stewardship, Unity, Respect, and Collaboration). If you would like to be a part of something important, please apply to this ad today. We would love to talk with you!
​Cassia is an equal employment opportunity/affirmative action employer Minority/Female/Disability/Veteran
Apply
Your application has been successfully submitted.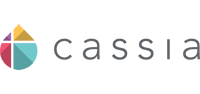 Serving all by following One