Cooks, Praha Village
​Do you enjoy cooking and baking? Do you want to take your skills to the next level and gain hands-on experience? We're hiring entry-level Cooks here at Praha Village! No senior care experience is necessary. We'll train you for this position where you will gain valuable skills.
Work in a beautiful, new building, with a supporting and caring team! We take pride in our work and we do the best we can every day. When you work here, you gain another family. We will make you feel right at home!
Praha Village, a new, 91-unit senior living community in New Prague, is hiring Part-Time and Full-Time Cooks to join our beautiful campus with highly trained professional, caring, and dedicated staff. Your passion for cooking nutritious and appetizing meals will be highly valued by our residents. Join our team today and make a positive difference in our residents' lives!
Since we opened our doors in February 2019, we have focused on giving quality and compassionate care to our residents. Safety is our number one priority. Staff are provided with personal protective equipment. We take great pride in our work and have a wonderful, supportive team. If you want to work in a positive work environment and make a difference in our residents' lives, apply to join our team today!
There are Part-Time and Full-Time, benefit eligible positions available working varied schedules including every other weekend. No late nights!!
Part-Time Hours: 11:00 am to 7:00 pm and 7:00 am to 3:00 pm
Full-Time Hours: 7:00 am to 3:30 pm and 10:15 am to 7:00 pm
Listen to why you should join our team as a cook today!
Benefits:
Paid Time Off (PTO)
Healthcare, Dental benefits for Full-Time employees
Supplemental Benefits (vision, life, disability, and more) for Full-Time employees
Flex Spending Accounts for Full-Time employees
On-site Parking
Retirement with employer match
Competitive wages with credit for experience!
Tuition Discount Opportunities
Work with an amazing team with decades of experience!
Cook responsibilities:
Deliver exceptional service to residents by providing fast, friendly and excellent customer service to all guests.
Prepare and cook all meals to ensure adherence to recipes and quality standards.
Observe and report on low stock or high-demand choices.
Observe and report on resident change of condition or changes in ability.
Participate in meetings and required training to maintain regulatory standards of food service at the community.
Inspect kitchen for conformance to government and company safety and sanitation requirements.
Perform additional tasks as needed.
Cook skills and requirements:
Prior commercial cooking/ food preparation experience preferred, but not required. We'll train you!
Must be able to read and follow recipes.
Ability to work in a fast-paced, changing environment and stand for length of shift.
Prior dining/ serving experience or baking experience a plus!
Selected candidates will be required to pass a background check.
About Us:
We take pride in providing compassionate care to our residents by focusing on our 8 pillars of excellence (Compassion, Integrity, Excellence, Innovation, Stewardship, Unity, Respect, and Collaboration).
Cassia, an affiliation between Augustana Care and Elim Care, is a Christian mission organization with over 200 years of combined experience caring for those in need. We strive to inspire residents to live the lives that are most fulfilling to them. We take pride in the longevity of our management team and invite you to apply to learn more!
​Cassia is an equal employment opportunity/affirmative action employer Minority/Female/Disability/Veteran
Apply
Your application has been successfully submitted.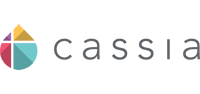 Serving all by following One