Chef, Full-Time, Redeemer Senior Health & Living
Redeemer Health & Rehab Center, 5-star rated, 119-bed senior care campus located in Uptown, is hiring a Full-Time Chef with 2+ years of recent culinary experience to join our long-term and transitional care community of caring, and dedicated staff. There are no late nights in our kitchens! In addition to generous benefits, we are offering a $1,000 Bonus!
In this role, you will partner with the Dietary Manager and Regional Dietician to plan menus. You will use your creativity to make culinary delights using fresh, high-end ingredients. Your passion for cooking nutritious and appetizing meals will be highly valued by our residents. Safety is our number one priority. Staff are provided with personal protective equipment.
Chef responsibilities:
Deliver exceptional service to residents by leading and motivating team members to provide fast, friendly and excellent customer service to all guests.
Prepare and cook all meals to ensure adherence to recipes and quality standards. This will also include feature/specials and grill service.
Inspect kitchen for conformance to government and company safety and sanitation requirements.
Review planned meals and take note of special diet requests.
Observe and report on low stock or high-demand choices.
Assist in orders and schedules delivery of food and supplies from local vendors.
Observe and report on resident change of condition or changes in ability.
Participate in meetings and required training to maintain regulatory standards of food service at the community.
Chef skills and requirements:
2+ years of recent culinary experience required; preference given to those with a Culinary Arts degree.
Large batch scratch cooking experience preferred.
Senior Housing or Country Club setting experience preferred.
Positive team attitude with a high-end hospitality focus.
"Serve Safe" certification preferred.
Ability to stand for extended periods.
Team player willing to work in a fast-paced environment.
Selected candidates will be required to pass a drug test and background check.
About Us:
We have an excellent work environment where our culinary team is engaged, happy, and a whole lot of fun to be around. We take pride in providing compassionate care to our residents by focusing on our 8 pillars of excellence (Compassion, Integrity, Excellence, Innovation, Stewardship, Unity, Respect, and Collaboration). Apply today to make a difference in the lives of those we serve!
Redeemer Senior Health & Living of Minneapolis provides short-term rehab, long-term skilled care, and memory care. Our dedicated employees have been serving the community in the spirit of Christ's love since 1946. Our highest priority is to serve our residents with a commitment to compassion, excellence and innovation. We offer off-street parking and are located on the bus line for an easy commute. Our wages are competitive and we offer a great work / life balance.
Cassia, an affiliation between Augustana Care and Elim Care, is a Christian mission organization with over 200 years of combined experience caring for those in need. We strive to inspire residents to live the lives that are most fulfilling to them. We take pride in the longevity of our management team and invite you to apply to learn more!
Cassia is an equal employment opportunity/affirmative action employer Minority/Female/Disability/Veteran
Apply
Your application has been successfully submitted.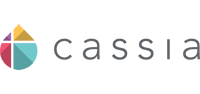 Serving all by following One