Food Services Manager, Hastings Senior Health & Living
Hastings Senior Health & Living, a 5-star rated, 72-bed long-term care center, is hiring a dedicated Food Services Manager to join our team.
With the support of the home office dietitians, you will direct the overall operations of the Food & Nutrition Services department to ensure quality food and nutritional services are provided to our residents. You will also ensure our residents receive a first-class dining experience through supervising and staffing exceptional dietary aides and cooks. Safety is our number one priority. Staff are provided with personal protective equipment.
We are the proud recipient of the 2020 Pinnacle Award for Quality of Food. We take pride in making you feel like you are a part of our family when you join our reputable team. You will enjoy working with our proactive, involved, and knowledgeable leaders who will value your hard work and dedication. Nestled in a quiet residential neighborhood, our facility combines country charm with a welcoming staff dedicated to help residents thrive. You will love the small town feeling that comes from our building where everyone knows your name. You do not want to miss this opportunity to join our close-knit team!
This is a Full-Time, benefit eligible position working a varied schedule including some weekends.
Food Services Manager responsibilities:
Ensure appropriate nutritional care is provided to all residents.
Coordinate with home office dietitians to plan meals at the facility.
Oversee daily operations of the Culinary Services department.
Guarantee meals, snacks, and supplements are planned, prepared, and served to residents in a pleasant atmosphere.
Complete nutritional interviews with residents.
Recruit, hire, and supervise department staff.
Prepare employee schedules, maintain attendance records, and approve payroll.
Promote special food events (Thanksgiving, Christmas, Easter, etc.) for residents and guests.
Perform additional tasks as required.
Food Services Manager requirements:
ServSafe certificate required or obtained upon hire.
Knowledge of local, state and federal food service regulations, preferred.
Large scale batch cooking experience required.
Excellent interpersonal and communication skills.
Benefits:
Paid Time Off (PTO)
Healthcare, Dental benefits for Full-Time employees
Supplemental Benefits (vision, life, disability, and more) for Full-Time employees
Flex Spending Accounts for Full-Time employees
On-site Parking
Retirement with employer match
Competitive wages with credit for experience!
Tuition Discount Opportunities
Work with an amazing team with decades of experience!
About Us:
We take pride in providing compassionate care to our residents by focusing on our 8 pillars of excellence (Compassion, Integrity, Excellence, Innovation, Stewardship, Unity, Respect, and Collaboration).
Cassia, an affiliation between Augustana Care and Elim Care, is a Christian mission organization with over 200 years of combined experience caring for those in need. We strive to inspire residents to live the lives that are most fulfilling to them. We take pride in the longevity of our management team and invite you to apply to learn more!
Cassia is an equal employment opportunity/affirmative action employer Minority/Female/Disability/Veteran
Apply
Your application has been successfully submitted.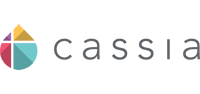 Serving all by following One